South Africa's Indian performance analyst denied Pakistan visa
Agoram will now assist the South African team while working from his home in Bengaluru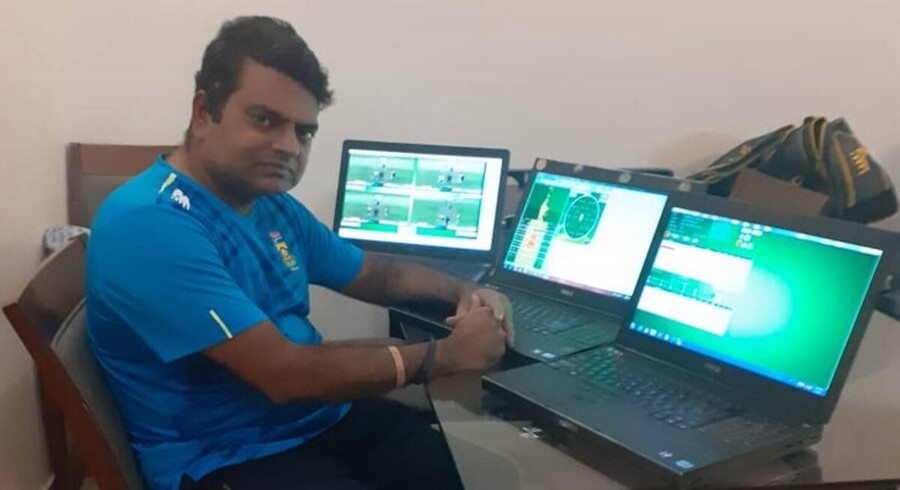 Photo: Indian Express
South Africa will be without the services of their Indian performance analyst, Prasanna Agoram, during the Pakistan tour, after he was denied permission to travel to the country due to "security protocols", reported Indian Express.
The Proteas reached Karachi on Saturday morning through a chartered flight for a month-long tour.
Agoram will now assist the South African team while working from his home in Bengaluru.
 "I will do my best from here but yes, this is a big blow for me and for the players in the team who depend on me for the detailed analysis that's best done from the ground," said Agoram.
ALSO READ: All members of South African contingent test negative for Covid-19
Last year, Zimbabwe head coach and former Indian cricketer Lalchand Rajput withdrew from his team's tour to Pakistan, after Embassy of India in Harare had written to Zimbabwe Cricket (ZC) asking that Rajput be exempted from visiting Pakistan. However, the Embassy of Pakistan in Harare had issued a visa to Rajput.
"We need to understand the protocols in place. I have been told that Lalchand Rajput, former India player who coaches Zimbabwe, couldn't travel to Pakistan, umpire Aleem Dar is unable to come for work to India and such. So, I am not the only person," Agoram added.
The performance analyst will not be able to provide instant analysis and feedback to the players on the ground, but will be making use of the technology to help them at the end of every day's play.
"Players who need face-to-face chats – the medium that they prefer- will have Zoom calls and such, where I can take them through slides, if needed. Or just talk and share. I have a UPS with one hour back-up. I am all set to do ball-by-ball analysis," he said.
Source link