THE INTERNET — This year's Consumer Electronics Show, which typically brings thousands to Las Vegas, looks a little different thanks to the ongoing COVID-19 pandemic.
Instead of gathering in person, the tech event moved things online in the first-ever 100% virtual version of the tech conference. Even though everything is online, companies are still showing off their tech. Some devices are a little odd and might make you wonder how someone could ever need a product like that (cough, Petit Qoobo). Others, like a water-powered shower speaker, come as a useful tool many would find helpful.
Here's a look at a few of the weirdest and handiest tech gadgets being presented this year:
Petit Qoobo
This cat-like pillow robot, named Qoobo, is marketed as a therapeutic tool to help individuals get through the day. Basically, it's a robot pillow with a tail.
This year, Japanese company Yukai Engineering launched the Petit Qoobo, a smaller version of the company's original Qoobo. According to the company, tests have shown the tailed cushion can reduce stress in users.
"I can always comfort her with my tail," Qoobo says in a promotional video.
It has a heartbeat and wags its tail; it also responds to sounds and will wag its tail in response to noises.
The company has plans to introduce it to U.S. markets later this year.
Rollable smart chessboard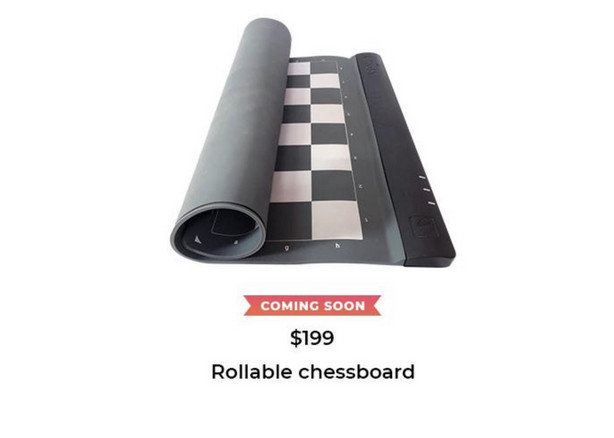 Square Off's smart chessboards, which allow users to play chess games either with intelligent AI or remotely with friends all on a real board, have become all the more relevant in the age of social distancing and video calling.
This year, the company rolled out (pun intended) a new version of its chessboard — the compact, travel-ready rollable smart chessboard. The so-called chess computer allows users to play with anyone across the globe or play with artificial intelligence computers.
The new rollable board is set to launch this March and will be available for purchase at $199.
Samsung's new bots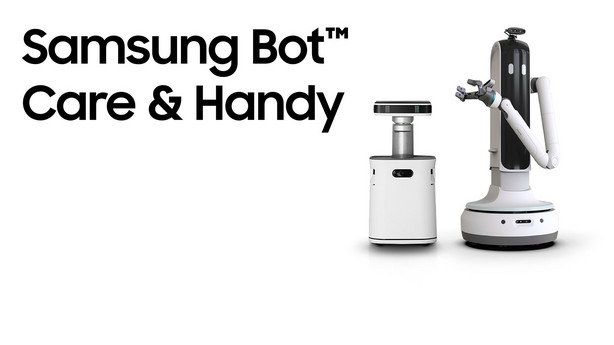 Helpful droids are no longer a mythical item seen only in sci-fi movies: they exist. While you can't purchase them yet, it's possible they could be available over the next few years.
Samsung presented two new sophisticated bots aimed at making the consumer's life easier.
First up is Bot Care, which makers say will help users take care of all the little details in their life, Samsung representatives said at their CES presentation.
It analyzes user behavior to serve as a robotic assistant and companion. For example, it might tell its owner when they've been on the computer for too long and suggest taking a break.
Then, there's Bot Handy. It can grab objects and help take care of home things — whether it be in the kitchen, living room or anywhere else users need an extra "hand."
Like Bot Care, the droid uses AI to understand its surroundings. Bot Handy can load the dishwasher, clean surfaces, set the table and even pour drinks.
Bot Handy and Bot Care are both still in development with no timeline on when they could be available for purchase. Samsung didn't release details on potential prices for the products once they hit the market.
An intelligent yoga mat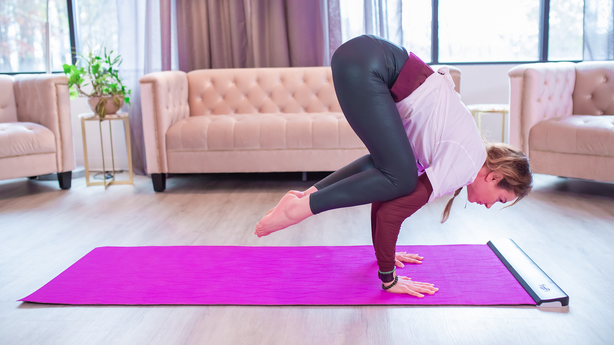 YogiFi by Wellnesys Inc. is hoping to change how people do yoga. With more people branching out into new hobbies while navigating the new stay-home lifestyle, the yoga mat has rebranded itself this year as a solution to make remote yoga workouts better.
The interactive mat is packed with sensors to help track posture and guide its users to better positions. More expensive versions of the mat come with freemium options for online yoga instructional classes. The company sells its mat for about $400 or with an option to pay $99 upfront and $29 monthly for one year.
A water-powered Bluetooth shower speaker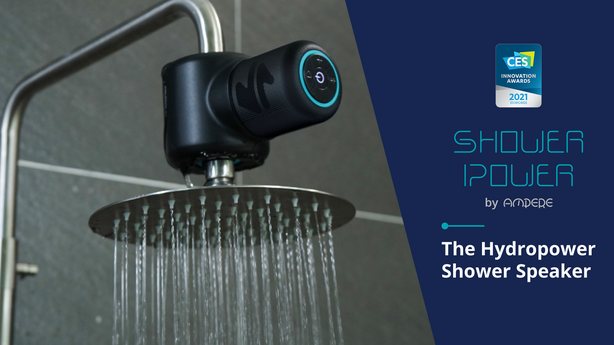 Ampere's Shower Power is a waterproof speaker that is 100% powered by water, allowing users to listen to music or podcasts in the shower. Instead of just hanging a waterproof Bluetooth speaker in the shower, Shower Power hooks right up to the showerhead and operates using hydropower technology, meaning the shower's water powers it. Anytime the shower is running, the water is charging the speaker's battery. Even when the shower isn't on, the speaker can last for more than 10 hours on a full charge.
It's made from recycled ocean plastics, with about 15 plastic bottles used to make a single one. Consumers can preorder the product now starting at $99, with shipments estimated to be sent out in May.
×
More stories you may be interested in
Source link