All members of South African contingent test negative for Covid-19
The Proteas reached Karachi on Saturday morning through a chartered flight for a month-long tour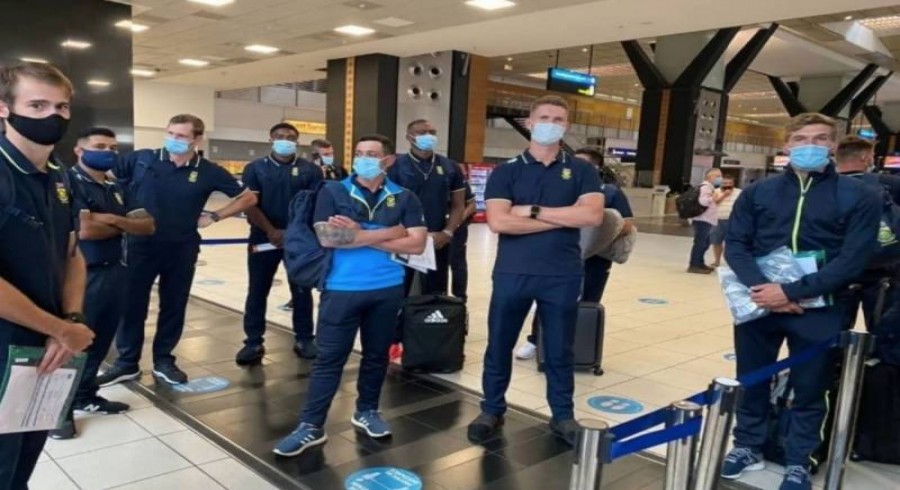 Photo Courtesy: Cricket South Africa
All members of the South African contingent have tested negative for Covid-19 in their first of many coronavirus tests ahead of the two Test and three-match Twenty20 International (T20I) series against hosts Pakistan, starting this month.
The Proteas reached Karachi on Saturday morning through a chartered flight for a month-long tour.
After their arrival, members of the South African touring squad were taken to the team hotel where they underwent Covid-19 tests on the first day of their five-day quarantine.
ALSO READ: Boucher expects 'great series' against 'dangerous' Pakistan
After clearing the first Covid-19 test, the visitors have already started their practice at the Karachi Gymkhana ground from today. They will continue to train at the same ground for the next six days. The tourists are expected to play intra-squad matches on Thursday and Friday.
South African players will have to clear another Covid-19 test before beginning their training at the National Stadium, Karachi from Saturday.
The touring squad has been granted state guest status for the aforementioned tour.
South Africa will play the first Test at the National Stadium in Karachi from January 26-30. They will then travel to Rawalpindi where the second Test will be held from February 4-8.
The iconic Gaddafi Stadium, headquarters of Pakistan cricket, will be the venue of the three T20Is, which are scheduled for February 11, 13 and 14.
This is South Africa's first visit to Pakistan since the 2007 tour when they won the Karachi Test by 160 runs to clinch the series 1-0. The subsequent series in 2010 and 2013 were played in the United Arab Emirates.
Source link